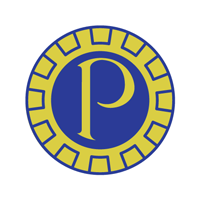 Probus Club of Horley & District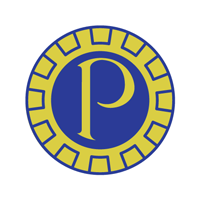 For the year 2022 our meetings will be held at The Reigate Manor Hotel, commencing at 10.45am with tea, coffee and biscuits available from 10.30am.

Please check the

"Meetings 2022" page for full details of this year's meetings and the "Find Us" page for directions to the venue.
INTRODUCTION
Welcome to the Probus Club of Horley and District, which was founded in 1987 for retired and semi-retired professionals and businessmen in the Horley and District area of Surrey for social and leisure purposes.
Retirement can come too early for many people who want and are able to remain active. Probus clubs are organisations for men (and women) who have retired from their profession or business and want to maintain a social network with others who have similar interests.
The first non-sectarian Probus club in the UK specifically for active retirees was formed in 1966 by the Rotary Club of Caterham. There are now approximately 1,700 clubs in Great Britain.
MEETINGS
​
The Probus Club of Horley and District meets at The Reigate Manor Hotel, Hotel on the second Tuesday of each month,
Coffee/tea, and biscuits are available from 10.20am prior to a 10.45am start. After a brief business related period there is a chronical review of recent and future social events. Except for March (AGM) and December meetings there follows a talk delivered by an invited speaker. Talks cover a wide variety of topics, with some delivered by our own members. Following the talk there is a "comfort break" and the bar is opened. Most members take a two course lunch, which is served at 1.00pm.
Lady partners and widows of past members are invited to attend the June, September and December meetings.
​
ABOUT US
This friendly Probus Club is for like minded men, out of the world of Business and Professions, who would like to meet once a month for a relaxed meeting and lunch.
If you are interested, and after meeting us, would like to apply for membership, please contact our club secretary (click on "Contact Us" tab for details) with a view to inviting you to one of our regular meetings.
Currently £15 is payable as a joining fee and the annual subscription is £30. for which you receive a members handbook, a Probus badge and a name badge.
The normal cost of attending the meeting and the two course lunch is £22. The cost of attending the meeting only is £5.
EVENTS

Apart from regular monthly meetings the club organises various social events, which include trips to places of interest, theatre, etc.
Some are day trips by coach or by car, others are further afield in the UK or to continental Europe for a few days. There are currently, a number of regular annual events including:-
a) a competitive team-based Quiz which is held in April.
b) a barbecue, which is held in a members garden in early July.
c) a Christmas lunch with guests and including a visit from Father Christmas.